Professional Relationships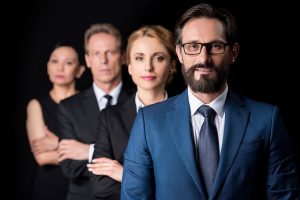 Establishing Solid Professional Relationships Is Key For Private Investigation Performance.
In the business of security and investigations you quickly realize that you can't do it all; you do not have the resources of even a small-town police department at your fingertips. You cannot reach out to the FBI, the state crime lab, or call the fingerprint department. Where do you get a psychological interview completed for a witness interview? Or your computer expert to answer a question on cracking open an iPhone?
These and many other questions arise weekly in an active private investigation or small private security company. As a small boutique PI company, we have needed each of the above – and sought out superior resources. Since starting this business in 2013, we have made it our mission to find high quality, competent people with a passion to find justice for our clients. To duplicate the resources that I personally had access to in the US Army CID, and the Louisiana State Police, I gathered together the best sources in private industry.
About Firearms & Electronics
When it comes to firearms questions, I draw on three different experts. Each is a master in their area. I can present a technical question to any of them and come up with the most accurate answer possible which translates to better support for my criminal defense clients. I can obtain the exact federal, state or local law regarding the use, sale or characteristics of any firearm on the market.
If I need to know a computer has been compromised, then I notify a resource in Greensboro. I can obtain forensics on computers, tablets, phones, and more. Both are exceptional and well-qualified. Do you need to know if your car or home has an electronic listening device in it? Either of my resources can pinpoint covert surveillance being used against you.
Background Checks
Background checks? Is our research deep? We have a source that can dig so deep it has helped solved extremely complex cases! Her team comes up with information they are legally allowed to access that has provided solutions to very difficult casework! Like any good research it can be expensive, but her work has consistently proven its worth!
From 4 to 400 individuals or more, do you need backgrounds checked? Right now? We can supply them. My team utilizes FBI certified equipment, are completely professional and rapidly completes all orders! We obtain fingerprints and run them through the FBI or NC SBI database for the most thorough background checks possible for workplace security clearances. We perform the same fingerprint background check internally inside our own company.
Forensic Science In Criminal Defense Cases
Have you been enamored with CSI and criminal forensics specialists? We use a world renown forensics expert! Our team has certified experts for testifying in any court – State or Federal. We provide complete recreation of crime scenes, including all forensics areas such as DNA, GSR, recreation, etc. Our team is well-known and recognized as leading professionals. They can examine any scene, photos of scenes, and more to make intelligent determinations and produce accurate reports. They are qualified, certified, and continuously advancing their knowledge. All members of our team have the strongest desire to seek justice, exactly what you need when your freedom is on the line. I have seen attorney's change their outlook on a case based on the forensic process and its conclusions.
Executive Protection
Are you concerned about safety and security? Our executive protection team provides the highest level of service, discretion and professionalism available. Our team ranges from experts in the executive protection field with decades of experience. We recently completed a detail with over 40 corporate executives over three days and 25 limousines with numerous moves each day. We coordinated with local FBO and Charlotte-Douglas airport. In each case we have extensive relationships with the Wilson FBO and CLT airport security. Having these relationships allows us to quickly insert and remove you from each location securely. Additionally, our team receives updated training semi-annually as we strive to provide the best concierge security possible. We want your visit to Charlotte and North Carolina to be completely trouble-free and exceed your expectations. We have protected movie stars, presidential candidates, and CEO's of Fortune 100 companies.
Our team has access to all necessary resources, too numerous to list here. Without these relationships we could not offer a quality product that you demand. Whether or not you need all of the above services, it should provide confidence that our team is highly proficient in investigating your case no matter what services are required. Know that we will give you our full attention and work to get you the results you desire.
We look forward to working with you.
DPSG can use our professional relationships to make your life safer and more secure. Call us toll-free to arrange a class for your family or workplace: (833) 377-4871.