Video: Teenage Runaway Recovery & Human Trafficking – Pt 1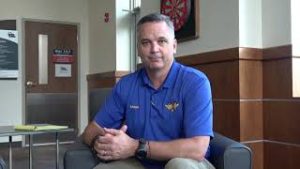 A Frank Discussion About Teenage Runaways and their Kidnapping Into Human Trafficking
Information every parent needs to know and understand in relation to teenage runaways, and reasons teenagers leave.
DPSG works closely with Mark Blackwell and the non-profit counseling organization, Justice Ministries. They specialize in helping recover teenagers, helping keep the family intact, and discovering the impetus behind teenagers leaving the home.
We explain why parents should hire reputable firms to help in the recovery of their youth.
Human trafficking is not necessarily the first thought in a parent's mind when a teenager bolts, however, they should know that the people who would exploit their child are actively looking for vulnerable teenagers. This video series is meant to help parents and guardians learn about the issue and recognize warning signs before the unthinkable happens.