Kidnapping & Ransoms
A vast majority of kidnapping cases are truly domestic disputes where a non-custodial parent or guardian removes a child from the home and flees. Since these are not the kind of kidnapping cases that garner the attention of Federal authorities or much interest of the local police, parents must rely on the services of private investigators to effect recovery.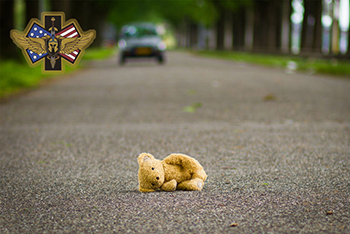 Resolving Kidnapping in Familial Custody Disputes
Derecho Investigations has effectively served many families over the years, reuniting children with their legal parent.
While these cases can be complex, the work typically boils down to tracking adults to find the child. This can involve several steps including personal interviews with family, friends, and associates of the kidnapper. Derecho's lead investigator has expert credentials in interrogation and can usually elicit the responses needed to create a plan of attack.
We have a network of investigators across the nation, and even internationally, that can help with the verification of an individual and the recovery of children.
Kidnapping with Ransom Demands from Unknown Parties
This is the type of case you see in the movies. Kidnappers have various motivations but usually it involves extorting money or valuables from a family for the safe return of their child. Derecho Investigations has experience working in conjunction with state and federal authorities in cases where ransom demands are made. We have acted as courier, and even participated in the physical recovery of children where force is necessary.
With the tactical capabilities and strategic knowledge of how kidnappers operate, we can assist you in your quest to recovery your family member. We collaborate closely with a nationally known firm expert in kidnap recovery. More details can be related in person.
In these type cases, time is of the essence as kidnappers are not always careful how they handle their victims. For more information, emergency services, or a proactive security site survey of your home, office, or other places where abductions might occur, please CALL us at the number listed below.
CALL Derecho Investigations: (833) 377-4871
to schedule a private consultation.