Case Studies: Survey Your Security
DPSG Can Determine Where Your Security Is Lacking And Help You Protect Your Home
The Case of The Residential Site Survey: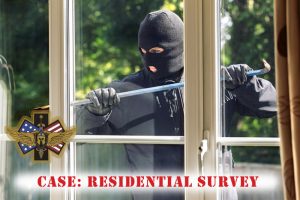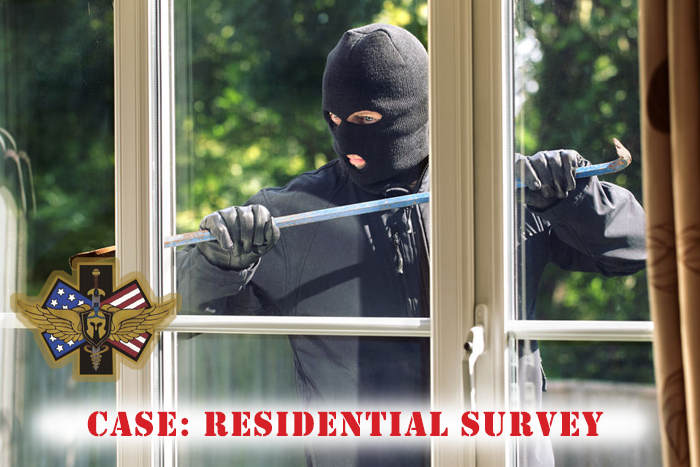 When you need to ensure your home or office are secure, it is time for an in-depth review.
As mentioned in our case study for executive protection, the residential site survey is key to protecting any family. While your home may not appear to be a target, most families can expect to experience a break-in sometime in their lives. If your home is particularly attractive and you live in a middle class or above neighborhood you will become a target at some point.
One of our clients works as a real estate investor and had the misfortune of getting threats from a competitor. Keeping his home information more closely guarded was not possible, so we examined his home for points of entry and vulnerabilities. By adding floodlights, sensors, cameras and an upgraded security system, as well as addressing landscaping, we were able to provide his family with greater peace of mind.
Vehicle break-ins happen to be more common than homes but are still distressing. DPSG can conduct a confidential review of your property to determine points of entry, possible security flaws, incorrect locks and procedures, and more.
One of our specialties is evaluating your security systems. There are a lot of inferior devices on the market that may make you feel more secure but utterly fail to help you identify potential intruders or recover your stolen or damaged property.
Do not wait until you have suffered an irreplaceable loss to contact our offices.
The first line of defense most often overlooked by homeowners is simple lighting and landscaping. By getting our critical eye to examine your home and surroundings we can give you proven suggestions to alter your landscape, improve your lighting, and do so on a budget.
Remember that your personal security can hinge on some very simple changes to your environment and habits. DPSGUS will educate you so that you avoid future issues.
Maintaining Confidentiality:
Our private investigators handle a wide range of high profile security cases. Contact DPSG in Charlotte, North Carolina to conduct evaluations and provide security relating to:
Live Events
Corporate Espionage
Executive & Dignitary Protection
Stalkers
Residential and Commercial Properties
Personal Security
Protecting Our Clients:
We also provide investigative services. We are experts in conducting background checks, criminal defense, subject tracking, surveillance and more.
CALL DPSG: (833) 377-4871
to schedule a private consultation.