Case Studies: Executive Protection
When A Viable Threat Exists Against You Or Your Livelihood, It Is Time For Professional Help From DPSG.
The Case of the Presidential Candidate: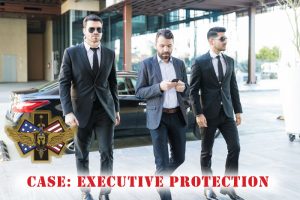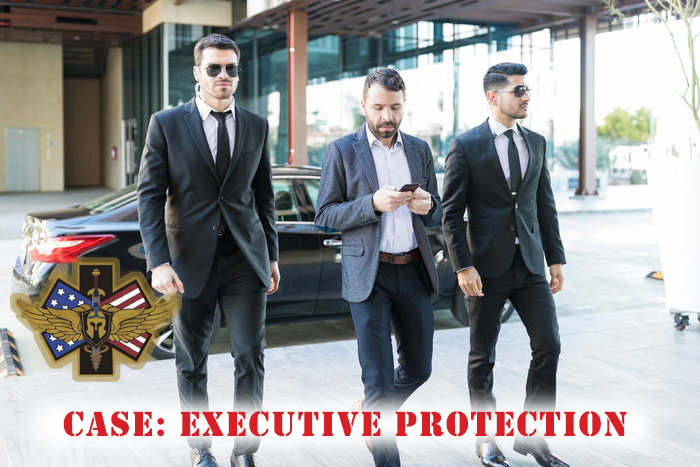 One of our teams went to a well-known public political event in South Carolina. Originally, our focus was to be providing general security for the event and attendees. When it was learned that a Presidential candidate was arriving, and our evaluation of the security situation determined that there were major deficiencies, we were asked to remain on-site and provide personal security protection for the candidate and his campaign staff.
We worked alongside the U.S. Capital Police to improve the overall site security, and then escorted the Presidential candidate through the open crowds, the handshaking event, and to their press interviews.
While your needs may not include those of a high ranking public official, DPSGUS has the experience, technical capabilities and knowledge to quickly evaluate any security situation, formulate a plan based on available resources, call in additional backup, and execute the plan invisibly so that you are completely protected, while still being approachable.
The Case of Corporate Executive Security:
A valid threat to a CEO in the pharmaceutical industry had us mobilizing in the Greensboro area. A former employee had threatened the executive due to personal losses incurred when he lost his job. Negligence lead to his removal from the company so he calculated a plan to exact revenge.
DPSG was called in to evaluate the situation. We determined that the executive required personal protection in public spaces, and we stayed with him for five days while local law enforcement located the subject. Once the subject was in custody and the personal threat subsided, we were able to disengage. We continued to help the executive and the company by providing security surveys of their homes and offices to avoid future disturbances.
In the US today, these kinds of threats are more common. We always recommend conducting a commercial / residential survey prior to threats materializing. With a security plan in place, executives are less likely to experience damaging consequences, and will enjoy decreased stress levels. It is always better to know who could be a potential threat, before the situation escalates.
Maintaining Confidentiality:
Our private investigators handle a wide range of high profile security cases. Contact DPSG in Charlotte, North Carolina to conduct evaluations and provide security relating to:
Live Events
Corporate Espionage
Executive & Dignitary Protection
Stalkers
Residential and Commercial Properties
Personal Security
Protecting Our Clients:
We also provide investigative services. We are experts in conducting background checks, criminal defense, subject tracking, surveillance and more.
CALL DPSG: (833) 377-4871
to schedule a private consultation.